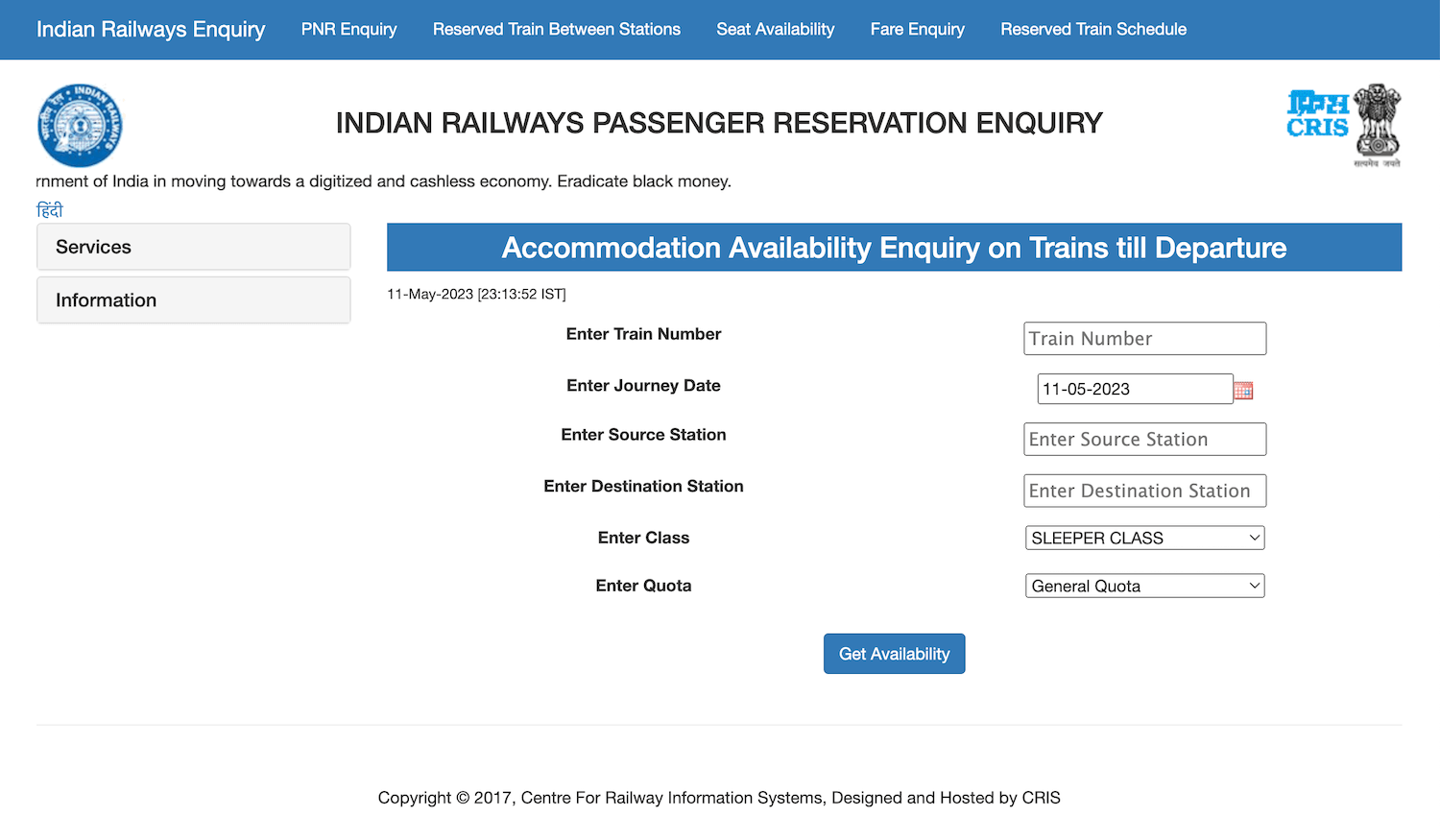 Check Indian Railways Train Seat Availability online. Enter Train Number, Date, Source, Destination, Class, and Quota to get IRCTC seat availability.
How to check Train Seat Availability?
Visit the official website of Indian Railways.

Click on the

"Seat Availability"

option from the top menu.

Here, the passengers will be required to enter the following information and click on the

Get Availability

button:

Train Number –

The unique identification number of the train on which the passenger plans to travel.

Journey Date –

The date on which the passenger plans to travel via train.

Source Station –

The station from where the train starts its journey

Destination Station –

The station where the train ends its journey.

Train Class –

The class in which the passenger plans to travel.

Quota –

The quota on which the passenger will travel.

After entering the required information, the website will display a list of all the available seats in the selected train based on the information provided.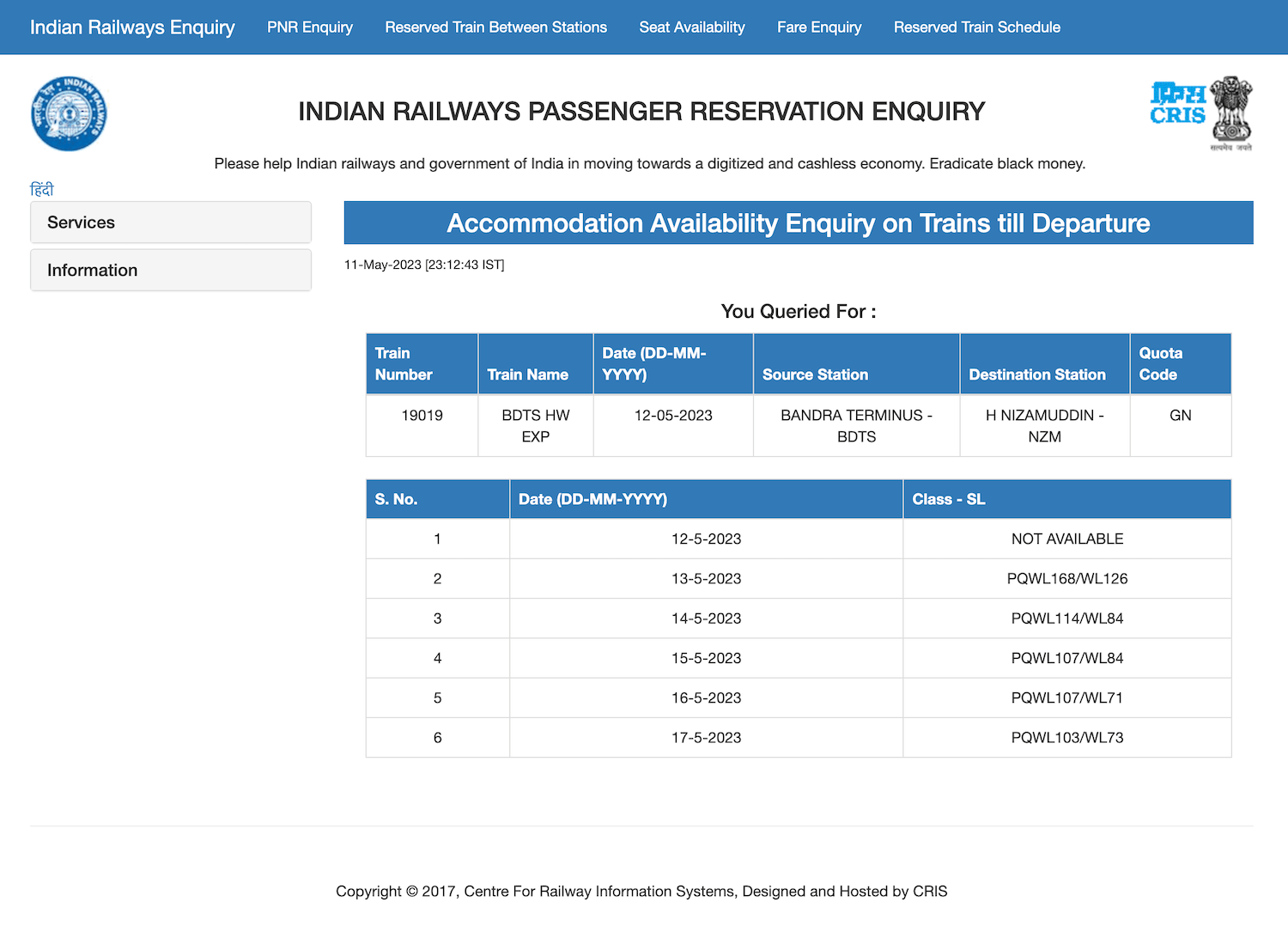 Passengers should keep in mind that the availability of seats on a train is subject to change due to cancellations or unforeseen circumstances. Therefore, passengers are advised to check the availability of seats regularly and make reservations as soon as possible to avoid any inconvenience.