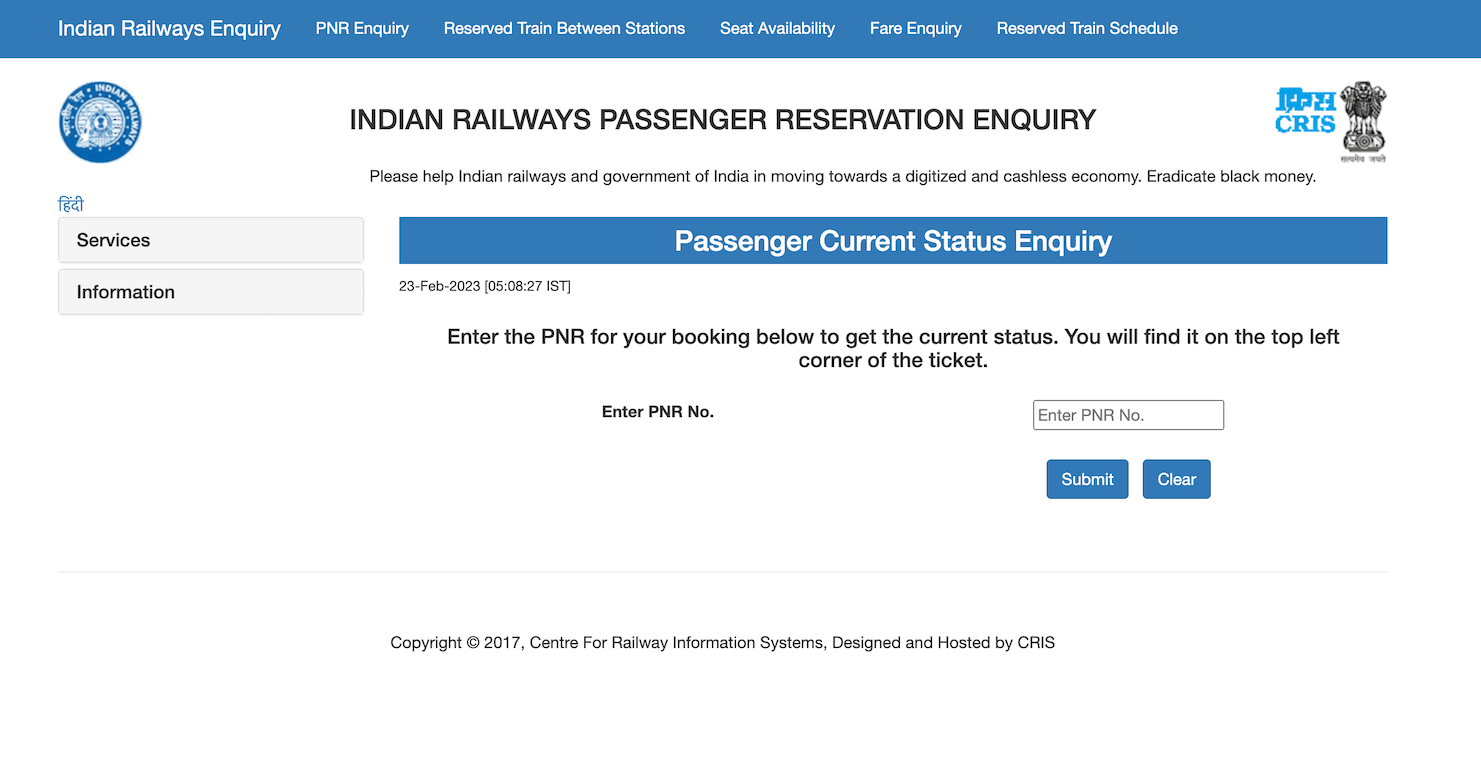 How to check IRCTC PNR status?
Open a browser and type indianrail.gov.in in the address bar.
Enter the PNR No. and click Submit.
The PNR status will be shown.
IRCTC Authorized Partners
Check PNR Status on the IRCTC Authorised Partners website:
Indian Railways Customer Services
SMS (related to passenger information) – 139
CALL – 139
Feedback and Suggestions through SMS – +91-9717630982
Official Twitter handles: @RailMinIndia @IRCTCofficial
For Railway tickets booked through IRCTC:
Download the official IRCTC Rail Connect mobile app on Google Play Store (Android) and Apple App Store (iOS).